Residential Roof Replacement Specialists
Homeowners who know they need a new roof should not put off calling Adamson Roofing Company, Smyrna's hometown roofer. There are many factors that can contribute to the decision to invest in full roof replacement, which may include:
Missing or lifted shingles
Worn or balding shingles
Curling, sun-damaged shingles
Excessive moss or mildew growth
Excessive asphalt shingle granules in your gutters and/or landscaping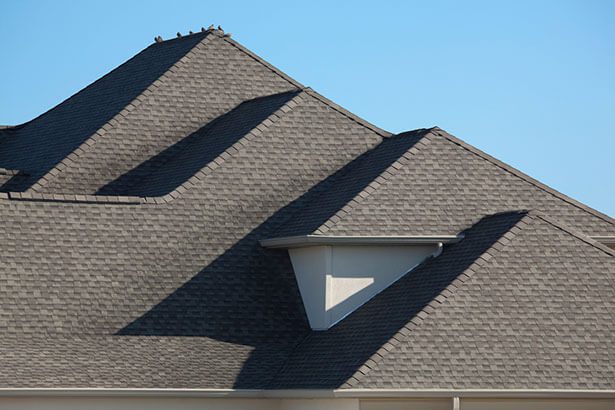 It's important that you don't ignore the symptoms of a worn-out roof, since small issues can quickly morph into bigger ones that cost you more money. (Replacing walls, ceilings or load-bearing beams suffering from wood rot or other damage will have you out double or triple the cost of a new roof!)
At Adamson Roofing Company, we understand the process of determining if you can get your roof replaced in a cost-effective manner is stressful. Our two decades of experience assisting Georgia residents with their roofing needs makes us the experts in navigating this experience with you. Take the guesswork out of the equation and contact Adamson today to forge a long-lasting partnership.
Our Replacement Process
When you go with Adamson Roofing Company for total roof replacement, you can leave the details to us and simply get ready to see your brand-new roof. From start to finish, the process includes:
Getting your free quote for the project.
Determining if you'll file an insurance claim for coverage or pay out-of-pocket.
If filing a claim, having an insurance adjuster inspect the roof and finalize the claim.
Selecting the type of shingles for your new roof and scheduling the installation date.
Welcoming the Adamson Roofing Company crew to your home to replace your roof.
Enjoying your new roof!
Contact Us Today
If a roof replacement is necessary for your home, Adamson Roofing Company is the trusted local business to hire. Call (678) 424-1919 or submit our online contact form today!