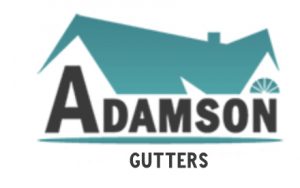 Professional Gutter Installation & Replacement
Gutters and downspouts should never be overlooked due to the essential role they play in protecting a structure against water damage. Adamson Gutters ensures that local customers have access to high-quality gutter installation services, either standalone or in combination with a roof replacement. Our company specializes in installing gutters and downspouts that can protect a home or business for many years. Contact us today for a free gutter quote!
Here at Adamson Gutters, we want only the best for our customers, and that's why we install seamless gutters. These gutters are custom-cut to fit the exact perimeter of your roof so there are no seams and no leaks along the edges. By minimizing the chance for leaks, seamless gutters offer even better protection than traditional gutters.
Do Your Existing Gutters Need Replacement?
Gutters don't do any good if they are in disrepair and nonoperational. When your gutters get to be in bad shape, rely on Adamson Gutters for a quality replacement system. Signs that you may need new gutters include:
Sagging gutters or loose downspouts
Rusted or severely faded gutters
Cracks, holes or leaks in gutters
Water damage around gutters
When you come to Adamson Roofing Company for a roof replacement, we can also coordinate a gutter installation with your roofing project. This will allow a seamless experience that minimizes expense as well as labor and time. Furthermore, we can make sure your new gutters match your new roof perfectly, so that your home looks beautiful when we are finished.
Contact Us Today to Learn More
Durable, effective gutters and downspouts are no problem when you come to Adamson Gutters for a professional gutter installation. We would love to discuss your gutter needs and offer you a free quote. Learn more by submitting our online form or calling us today at (678) 424-1919.