Reroofing: Double Up & Save Some Dough
If your roof is nearing the end of its lifespan but is in decent shape otherwise (with no confirmed damage to the decking), reroofing may be a great alternative to a total roof replacement. As a trusted residential reroofer, Adamson Roofing Company meets the needs of countless Georgia families looking to improve their roofing system without shelling out the money required for a roof replacement.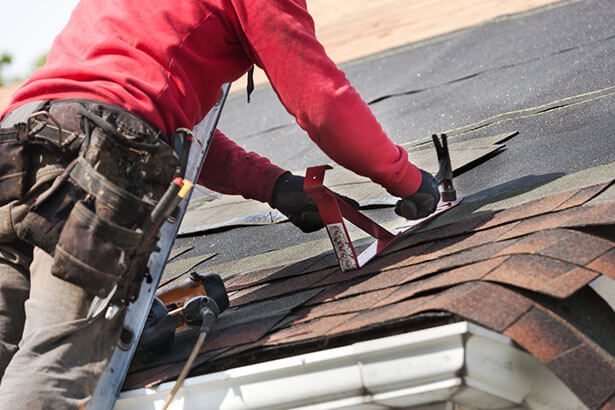 What Reroofing Contractors Do
If Adamson representatives determine your home is a candidate for a reroofing job – applying a new layer of asphalt shingles on top of your existing roof – you will have added protection from the elements and an upgrade to your aging, faded roof that adds to curb appeal. The main reason homeowners choose reroofing over roof replacement is the cost: you save on both labor and materials, since we don't have to remove the current shingles or lay down new underlayment. The job is also quicker, and we can often start and finish a reroofing job in an afternoon!
Some words of caution as you consider reroofing: a second layer of shingles adds weight that an older structure may not support for the long term. Doubling asphalt shingles also traps heat on the roof, so you'll want to think through your insulation situation – for example, do you have a second level that's already warmer than the ground floor? Money saved by reroofing might show up in higher air conditioning bills. Also, if you're planning to resell your home in the next few years, a roof replacement is the best investment because homebuyers will want a new roof.
Learn Whether Your Home Is a Candidate for Reroofing
Adamson Roofing Company can help you assess the age of your existing roof and the best options for a roofing system. Contact our local reroofing contractors by completing this online form or by calling (678) 424-1919 to speak to a representative.