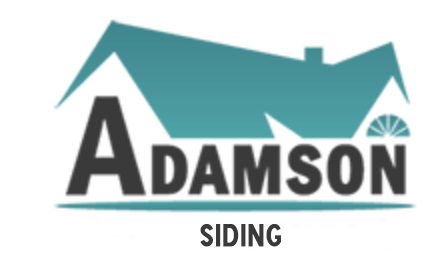 Vinyl Siding Installation & Repair Services
Is your home's siding in disrepair and needing replacement? Adamson Siding can help you revitalize the exterior of your home with beautiful, durable new siding. We specialize in vinyl siding installation because of the long-lasting performance and affordability of vinyl. Our experts would be happy to provide you with a free consultation and quote for new siding, so contact us today to get started!
If your vinyl siding is only minimally damaged, we may be able to repair it instead of completely replacing it. Our experts can assess the damage and provide you with our professional opinion on how to address the issue. If repair is possible, we will ensure a seamless restoration.
Benefits of Vinyl Siding
Investing in a new vinyl siding installation for your home comes with several benefits. Take advantage of all that vinyl has to offer, including:
Durability. Vinyl has become popular thanks to its long-lasting performance. Vinyl siding is strong enough to stand up to hail and high winds, and it resists rotting and corrosion, unlike traditional siding materials such as wood.
Beauty. Available in many different styles and colors, vinyl siding offers something for every homeowner. We can help you explore the options and assist you in selecting the perfect product for your home.
Low maintenance. Compared to other siding materials that require painting, vinyl siding needs very little maintenance. The most you will have to do is rinse it with a hose if it gets dirty.
Energy efficiency. The best vinyl siding products provide great insulation for the home. You can save money on your energy bills by investing in this siding replacement project.
Contact Us Today to Learn More
For vinyl siding installation and repair services you can trust, get in touch with Adamson Siding. Learn more by submitting our online form or calling us today at (678) 424-1919 for your free quote.