Roof Inspections for Your Peace Of Mind
Your roof is your first line of defense against the elements. From the oppressive summer heat to damaging winds and rain to snow and hail, your roof takes it all. If you neglect your roof, you could be setting yourself up for more headaches and worse damage down the road.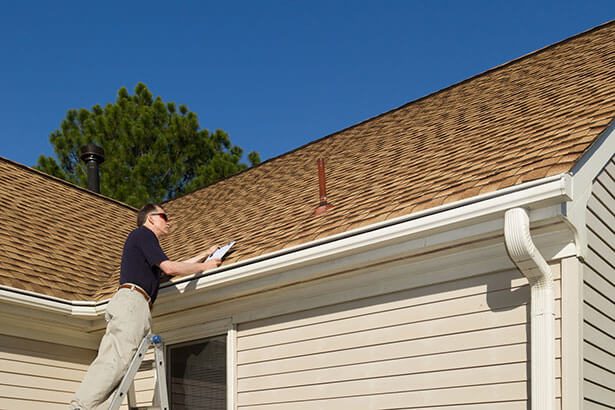 A roof inspection is a way to assess your roof and look for any warning signs that, left unaddressed, could lead to bigger issues such as ceiling leaks, structural issues, mold growth and damaged insulation. Avoid future costs and headaches by having your roof periodically inspected.
Inspection After a Storm
If your community recently experienced a significant weather event, you may be in need of a roof inspection. High winds and hail are the leading culprits behind roof damage and can really take a toll on your roofing system. Our team can let you know if you have any damage that needs to be addressed and help determine if there is enough damage to file an insurance claim.
Storms and severe weather aren't the only times you should consider a roof inspection, however. Taking the time to occasionally check on the condition of your roof is a way to stay ahead of any major damages or concerns and prepare for roof replacement at the proper time. If your roof is more than a few years old or you notice damaged shingles here or there, it would be a good idea to have a professional assess your roof.
What We Inspect
A roofing inspection by Adamson Roofing Company includes evaluation of the following:
Roofing material
Roof ventilation
Roof deck
Flashing (including drip edge)
Soffit & fascia
Intake & exhaust vents
Contact Us Today
Ready to get started? Call (678) 424-1919 or fill out our online form to schedule a roof inspection with Adamson Roofing Company today!