Residential Roof Repair Done With Care
At Adamson Roofing Company, we know that fixing small problems now can save you from a world of trouble later. That's why our certified contractors are happy to help you with residential roof repair services. We nip in the bud those issues that may cause leaks and other problems down the line.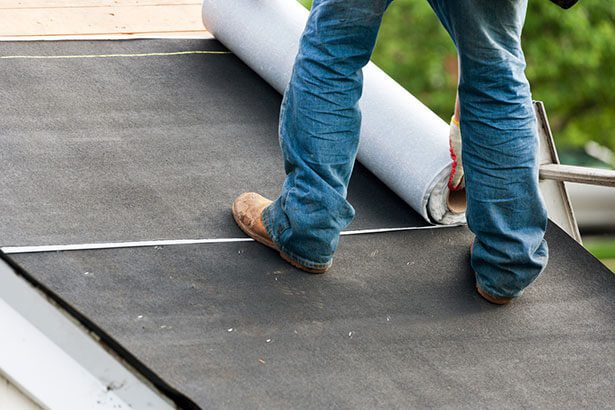 The roof on your home is its first layer of protection from the elements including the hot southern sun and storms that pelt your property with rainwater and even hail. A wicked combination of wind and precipitation can take an otherwise solid roof and leave behind issues like loose or missing shingles that let in leaks. Unfortunately, some problems with your roof are undetectable from ground level, so you could need roof repair services right at this moment to protect your largest investment.
We know this is the last thing you want to worry about, so let Adamson Roofing Company worry about it for you – we'll be in and out in a jiffy to repair your roof and leave it as good as new.
Extend the Life of Your Roof
When a total roof replacement is unnecessary (or maybe financially impossible), professional residential roof repair by the experts at Adamson Roofing Company can extend the life of your roof and keep your family protected for many more years.
With our licensed and insured contractors diagnosing problems and then tending to the precise needs of your roof, you can rest assured you're getting the highest quality products and services – without the headaches that come with leaks in your attic, or worse!
Contact Us Today
Call Adamson Roofing Company at (678) 424-1919 to get your free quote for a roof repair job, or submit our contact form. We'll work with your schedule to make the repair process as simple as possible.