Regular asphalt roof cleaning and maintenance can improve the performance of your roofing system, increase its lifespan and save you money on roof repair costs. In today's article, Adamson Roofing Company, one of the top reroofing contractors in our area, explains everything homeowners need to know about asphalt roof maintenance.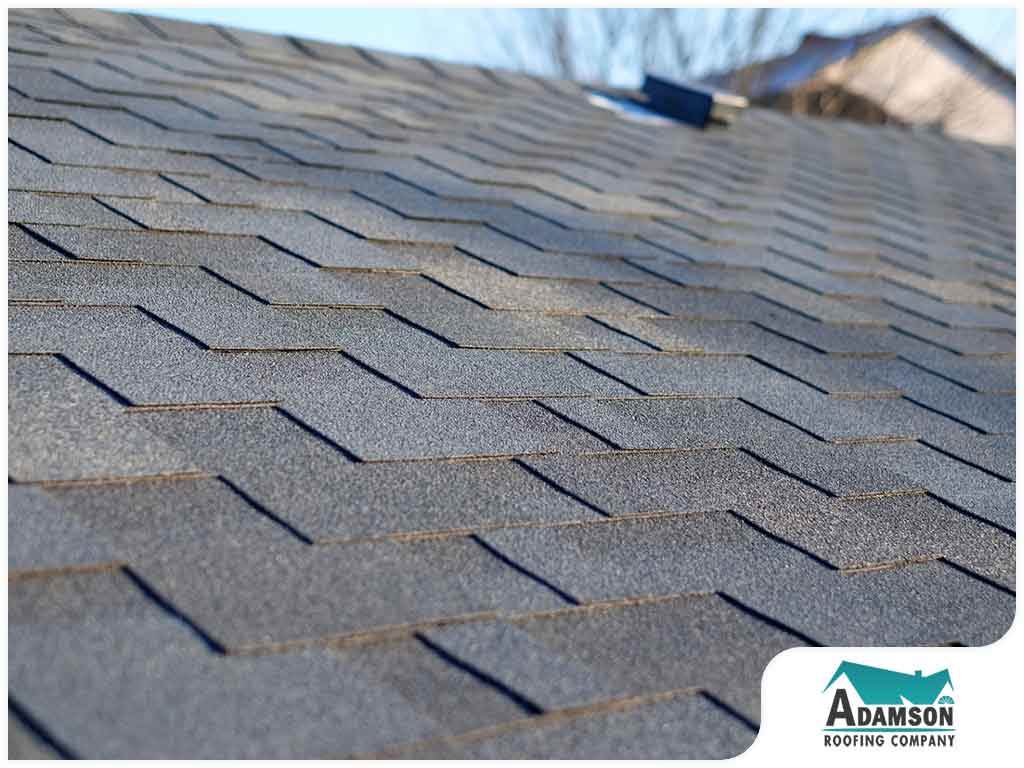 Things to Remember About Roof Cleaning
The first thing you need to remember about roof cleaning is that you should never climb up on the roof yourself; leave that to the professionals. You should also never use a pressure washer or harsh chemicals when cleaning it, as these things can damage your asphalt shingles. Instead, keep your roof clean by hiring a professional to do the job for you. You should also trim back and remove any tree limbs overhanging your roof. This will not only keep leaves and debris off your roof, it will also protect it from falling tree limbs during storms.
How a Pro Can Help You
Ask your residential roofing contractor if they offer an ongoing roof inspection and maintenance program. Regular professional maintenance can save you money and prolong the life of your roof. During a roof inspection, your roofing contractor will identify and fix any potential problems or red flags that could turn into roof leaks and cause problems in the future.
For example, your contractor might replace missing, buckled or broken shingles and use roofing cement and nails to repair cracked shingles. They can also replace cracked or missing roof flashing. Flashing covers gaps and protects some of the most vulnerable areas of your roof, so it needs to be repaired or replaced as soon as possible.
You can rely on our company for all of your residential roof repair, roof inspection and roof replacement needs. Adamson Roofing Company has over three decades of experience in the roofing industry, and we're known for providing first-rate services. We're also fully licensed and insured. Call us at (678) 424-1919 to learn more about our products and services or request a free quote. You can also contact us here.