Finding a good, reliable residential reroofer and roofing contractor is one of the biggest challenges facing homeowners today. With so many potential candidates to choose from, how do you filter out the ones you can trust with your roof? The fact that a roof replacement is, by far, a big-ticket home improvement project that can cost thousands of dollars makes the whole process even more daunting.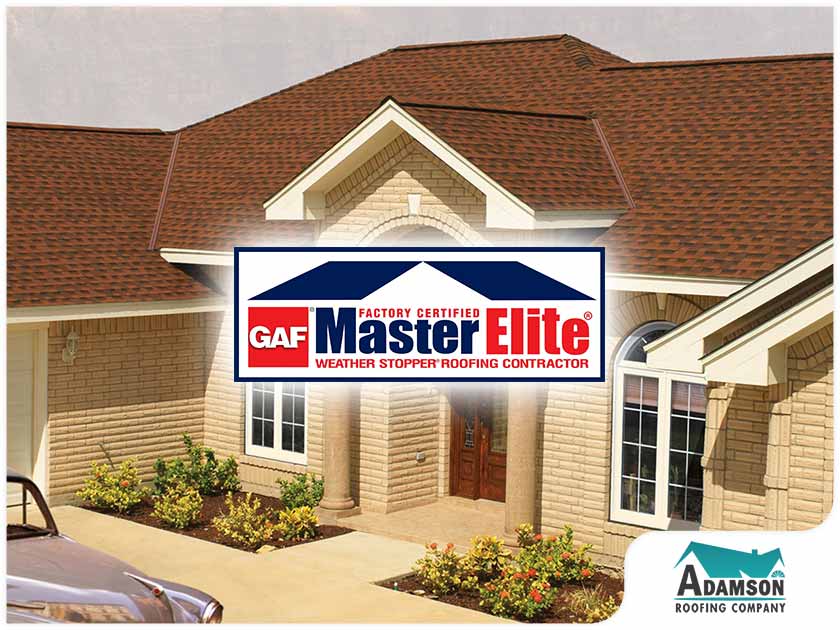 Thankfully, GAF, North America's leading roofing manufacturer, has made searching for a qualified roofing professional much easier with their GAF Master Elite® program. Let our experts at Adamson Roofing Company share with you why it pays to choose a Master Elite contractor for all your roofing needs.
The Latest in Roofing Technology
GAF has led the roof replacement industry in the country for decades, so it makes sense that their factory-certified Master Elite contractors are well-versed in all the cutting edge methodologies and technologies in the market today. In fact, some of GAF's high-performance products are only available to be handled and installed by certified contractors.
Workmanship You Can Count On
It goes without saying that earning a Master Elite title means having years of experience in roofing installation, repairs and maintenance. By trusting a Master Elite contractor, you're getting the benefit of their experience. Master Elite roofers must also show a dedication to continuous improvement and learning to qualify for this prestigious title.
Exclusive Warranties on GAF Roofing Systems
The GAF Golden Pledge® Limited Warranty, the most comprehensive warranty in the roof inspection, replacement and repair industry, is made available exclusively to customers of Master Elite contractors. The warranty helps protect you and your home from any unforeseen problems brought about by product failure, installation or similar causes.
Discover all the advantages of trusting a GAF Master Elite Contractor from Adamson Roofing Company, your number one trusted roofing company. Give us a call at (678) 424-1919 or fill out our contact form to schedule a roofing consultation and request a free estimate today.