Your attic ventilation is probably one of the few aspects of your home that you don't think about very often. Despite this, it still plays a critical role in your daily life. Adequate ventilation and insulation in your attic can have a positive effect on your roof's lifespan, the comfort of your family, the potential costs of home repair and your monthly heating and cooling bills.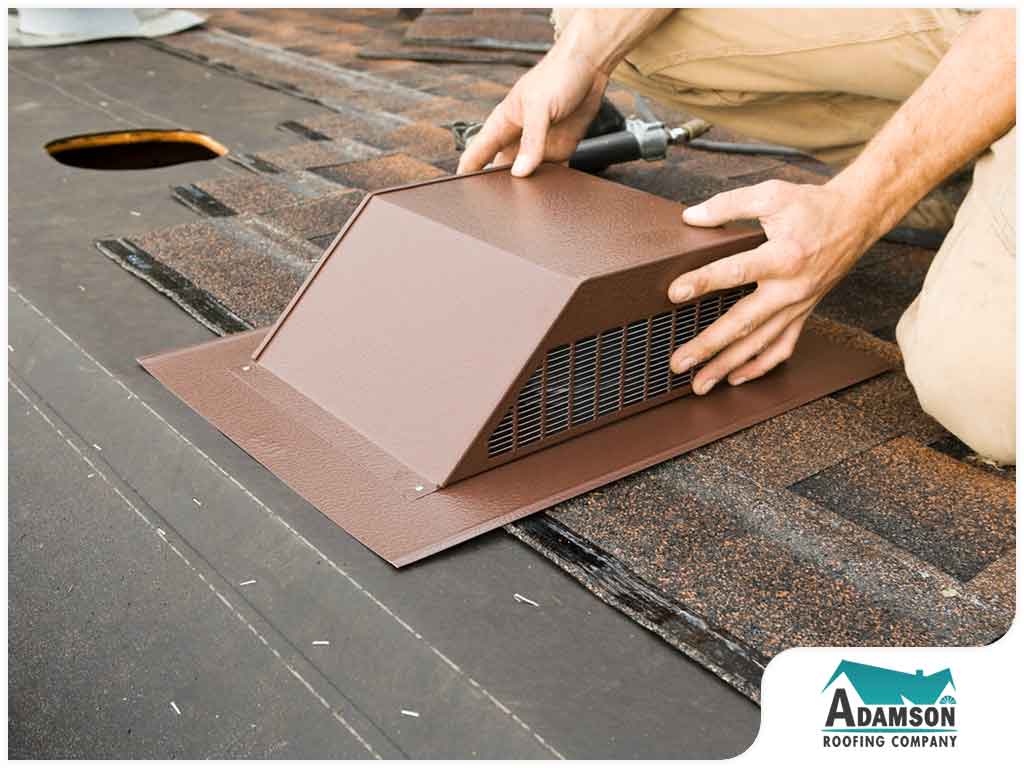 Adamson Roofing Company, one of the top reroofing contractors in the area, here shares three reasons why proper attic ventilation is important for your roof's health and performance.
It protects your roof from premature failure.
The temperature inside your attic increases whenever the sun beats down on your roof. If there's a lack of adequate insulation, this excessive heat can cause the roof sheathing to warp, leading the shingles to prematurely age. Also, the heat can radiate down to your home's interior. As a result, keeping your living space comfortable becomes much more costly and difficult.
It prevents humidity from wreaking havoc in your home.
Indoor and outdoor humidity will condense into a liquid when it enters a cool attic. Over time, the moisture forming on the colder surfaces can deteriorate the integral components of the roofing system and ruin the existing insulation. If the attic is warm, the moisture can pave the way for mold and mildew growth, putting additional strain on your home's cooling equipment. Having adequate attic insulation and ventilation protects your residential roofing system from the dangers of humidity.
It promotes air circulation throughout your roofing system.
A properly-ventilated roof should serve two key functions: (a) allow cool, fresh air to enter the attic through the intake vents found on your roof's soffit, and (b) let hot, moist air escape through the exhaust vents installed at the roof's ridge. When air from the roof's underside is able to circulate to the top, a wide range of issues that affect the home can be prevented.
Adamson Roofing Company is dedicated to providing quality products and services that enable homeowners to protect and extend the life of their investment. Count on us to perform high-quality residential roof repair, replacement and inspections, as well as reroofing services. Call us today at (678) 424-1919 or fill out our contact form.