Regular maintenance is one of the most overlooked yet necessary aspects of roofing, and a lot of people seem to forget to set appointments for inspections and repairs at the correct time. Today many residential roof repair and replacement companies offer maintenance programs to help homeowners keep their roofing systems in good condition.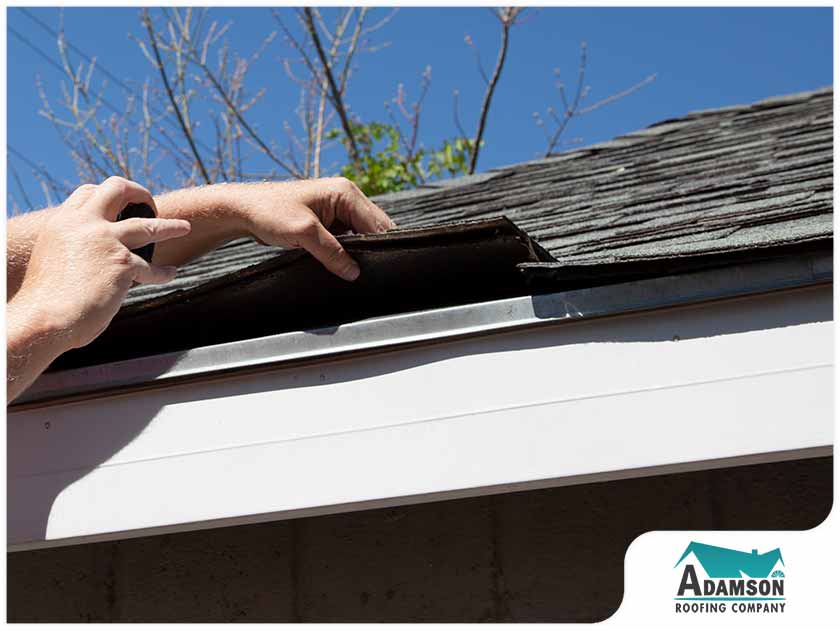 Signing up for a regular maintenance agreement with your local roofer means you no longer need to keep track of when your next scheduled maintenance visit needs to be. But once an inspection appointment is set, what can you expect from this visit? Here's a quick overview of a typical roofing maintenance and inspection appointment from our professional roofers at Adamson Roofing Company.
Visual Checks
First, the residential roofing contractor will take a look at all the visible parts of your roof and see if there are any obvious signs of a problem. This can include damaged flashing, broken or missing shingles, rusted and clogged gutters or exposed areas on the roof deck. These issues might seem insignificant at first, but they can often become some of the root causes of serious problems when left unchecked.
A Closer Examination
Next, your roofer will inspect the interior of the roofing system. This means checking the strength and integrity of the roof deck, including the trusses and beams that hold the entire roof in place. They may also diagnose ventilation problems by checking for signs of water penetration or moisture-related damage on any of the wooden parts of your roof.
Assessment & Repairs
Once all checks are complete, you'll be provided with a report detailing whether you'll need to hire reroofing contractors for serious repairs or if your roof can hold up for a year or two more before the next visit. It's important that you address any problems spotted during an inspection promptly, before they can become worse.
Ask our skilled roofing contractors at Adamson Roofing Company about signing up for regular maintenance and seasonal inspection agreements, and keep your roof in good shape all year long. Give us a call at (678) 424-1919 or fill out our contact form to schedule a consultation and request a free estimate on repairs or replacement today.